Today is my 21st birthday, therefore, for this occasion I decided to do something special (and a little less straining on my thinking muscles). I present to thee the Writer Tag: Platinum Edition because let's admit it, the only thing you should be talking about on your birthday is yourself.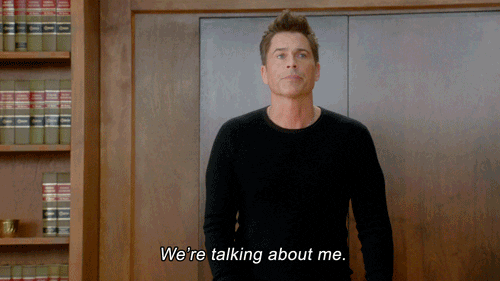 There are going to be 20+1 questions and in the end I'll tag some wonderful writer bloggers I know. Here we go.
What type of writing do you do?
I mostly write fiction because I think it allows for a lot of creative freedom. Currently, I'm working on a novel and a couple of short stories. But there were days I used to write articles for a newspaper.
What genres and/or topics do you write about?
Young Adult! It's my favorite genre to read, so it makes sense that it's my favorite genre to write. As for the topic, that's a little tougher. I like exciting adventure stories with a dash of romance and a pinch of commentary about our current issues (environment, animal rights, slavery, racism, sexism, etc.).
How long have you been writing?
I've been writing since 7th grade. At first, I wrote in Russian because that was the language I was comfortable using, however, as I learned English and slowly fell in love with it, my writing changed to reflect that.
Are you published?
Book-wise, no (at least, not yet). Article-wise, yes.
What was the first story you ever wrote?
To give an answer to this question, I had to separate the first story I ever wrote from the first story I ever told. To me, they are two different events that took place at around the same time. So the first story I ever wrote was one about a high school girl who falls in love with a demigod and finds out that she herself is a demigod/wizard. Yeah, lots going on. Consider it my unfinished love letter to Percy Jackson and Harry Potter.
Why do you write?
I write because I love it and because I have stories to tell. Lots of them.
How do you find time to write?
Let me be honest with you. Is it alright, if I'm honest with you? Yes? Ok. I have lots of free time on my hands this year because I took a beak from college and am living with my mom (who is the best mom in the whole entire world, seriously). So when I'm not working on my blog or drawings or attending film Meetups, I'm writing (or getting distracted by the internet).
When and where are the best times to write?
For me personally, the best times are either early in the morning (around 9-10 am) or really late at night (around 11-2 pm). And I get the most work done at home.
Favorite food/drinks while writing?
When I write, I prefer to get lost in my worlds, but if I really have to snack on somethings, it's either tea, crunchy rice rollers or hot cocoa.
Your writing playlist?
It's an eclectic mix of Russian pop music ( Philip Kirkorov, Sergei Lazerev, Polina Gagarina, Ani Lorak), K-pop, soundtrack from Miss Saigon, Michael Buble, Lana Del Rey, and Eurovision songs.
What do family/friends/loved ones think of you writing?
My mom and my sister support me 100%. The rest of my family keeps asking when the book will be done. And I don't think most of my friends know, yet… Never said I was the most social creature in the world.
Parts of writing you enjoy the most?
I love it when I write a story and my sister can't find anything to criticize because it's so darn wonderful. I also love developing my characters in terms of their backstories.
Parts of writing you find challenging?
Finishing two drafts and realizing that it needs to be rewritten again, so the plot and the romance are more enjoyable and the themes are woven in more gracefully.
What do you write with and on?
Word Document and my laptop are my best pals. They know every inch of my story (deleted parts and all) and still give me their undivided assistance.
How do you overcome writer's block?
Well, I actually did an entire post on this very topic. I'm going to leave this right here.
How do you motivate yourself to write?
I'm going to be honest with you again (not that I'm not honest with you on my other answers), the thing that motivates me to write is hope that soon, I'll be able to earn enough money so that my mom won't have to work night shifts at a hospital. She's an RN for those curious ones out there.
Authors who inspire you as a writer?
J.K Rowling, Maggie Stiefvater, Leigh Bardugo, V.E. Schwab, Diana Wynne Jones, Edgar Allan Poe, and J.R.R. Tolkien. I love their writing style and general attitude toward writing.
As a screenwriter, though, I'm inspired by James Cameron.
Books that inspire you as a writer?
The Scorpio Races, Six of Crows, and Strange the Dreamer. These are not books with technical advice, mind you, just ones I find myself coming back to over and over again.
Best advice you've gotten as a writer?
Finish what you're doing now and just write. And this entire page (it's gold for screenwriters and authors alike). Or rather, it's platinum! Platinum, I say.
Writing goals this year?
Start querying and get an agent.
PLUS
What are your career goals?
Write really great books, direct really great movies, and this:
Dare to take the challenge?
Official rules: 1) If tagged, answer the questions, 2) link back to the person who tagged you, 3) tag as many people as you want, and 4) have fun!
J.A. Allen, Mayumi-H, K.A. Tutin, D. Wallace Peach, Natalie, Credulous Mind, The Cat's Write, and Dirty Sci-Fi Buddha 
P.S. In case you're wondering, the drink I'll be downing on my birthday is a cup of strong, aromatic…Earl Grey.
Header image by Alaska Robotics.
Join me, my tea drinking friends, and let's conquer this world with our wonderful stories.