This is not going to be a coherent review. In fact, this isn't going to be a review at all. Two days ago the trailer for Kingsman: The Golden Circle was released and let me tell you how happy I was.
I have a crush on that movie, and before you jump to any conclusions, no, it's not because of Taron Egerton or Colin Firth. See, what I'm in love with is the aesthetic of this film; the pure, irreverent fun; the entertaining plot; the… mind-blowing thrill.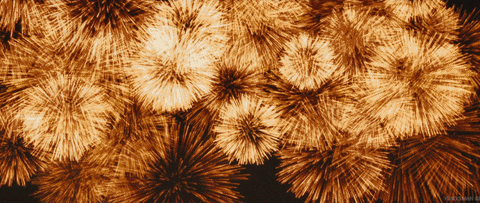 It's just plain, ol' awesome, if I do say so myself. And I do say so, so you have to believe me.
The first movie is a Cinderella story wherein Gary "Eggsy" Unwin, a soft-hearted thug (he saves a fox and refuses to commit an act of cruelty against another animal I won't spoil for you by naming, that's my kind of MC!) headed for a life behind bars gets whisked away by a secret agent Harry Hart to become the next Lancelot. Eggsy and a group of posh, upper-class youth go through a series of tests that are designed to weed out the weak, while a villanous Richmond Valentine works on fixing climate change with a mass murder of the common people. It's rated R because it's so very gory at times, but since the movie is a comedy, I had an easier time getting over it. Would I advise it for young and very impressionable children? Seeing as there is a massacre that takes place in a church and many die horrible deaths to a jolly song, I would have to say not really.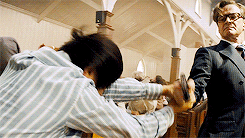 Otherwise, it's a great watch. As for Kingsman: The Golden Circle, I wish they hadn't moved the release date from June to the end of September because now I have to wait five months to watch it. And I really wish I didn't have to? Wait that long, I mean, not watch it (because I obviously want to watch it).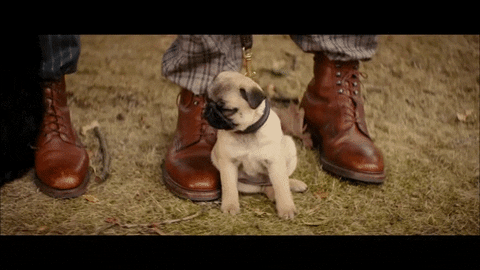 Also, as much as I loved the first film and the trailer of The Golden Circle, I have some reservations about it because sometimes when they pack a movie with stars, as is the case here with the new Kingsman movie (Channing Tatum, Halle Berry, Julianne Moore, Jeff Bridges), it's usually because it's lacking in other departments (like an engaging plot).
Let's hope Matthew Vaughn didn't lose his touch.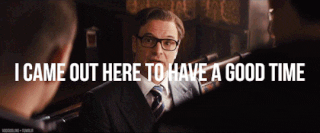 P.S. Just so you know, it's not all gore. Here are some pretty pictures and gifs for you to feast your eyes upon: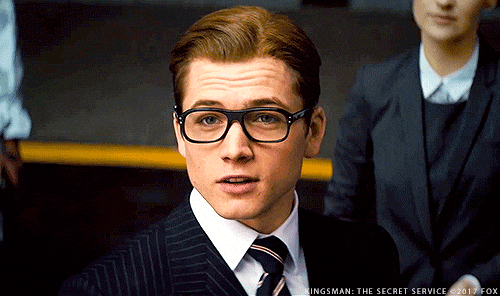 You can join me for more updates, I guess. I do write the most incoherent, the most gif studded, and the most non-standard tips and reviews (jk, the tips are more coherent than this).